Two Recommended Wine Estates near Catania
Throughout history, Sicily has been at the heart of wine-making in Italy as its natural landscape and weather conditions are ideal for growing the best grape varieties. However, in the late 20th century, incentives were given to Sicilian wine-makers to encourage them to switch to what were considered high-yielding vines. Unfortunately, the resulting wines lacked quality and, as a result, Sicilian wine fell out of favour.
Recognising the down-turn, local wine-makers switched back to the traditional and organic farming methods and the Sicilian wine regions are now booming, producing some of the finest wines in Italy.
If you are thinking about a holiday in Sicily and have an interest in Sicilian wine-making, then we highly recommend taking a day to enjoy a wine tour or wine-tasting experience. Or perhaps you would prefer to stay on an authentic Sicilian wine estate to fully appreciate the glorious Sicilian vineyards and wines – if this is you, then here are two of our favourite Catania wine estates that we highly recommend for your Sicily wine holiday.
Shalai Resort
Where: Via Guglielmo Marconi, 25, 95015 Linguaglossa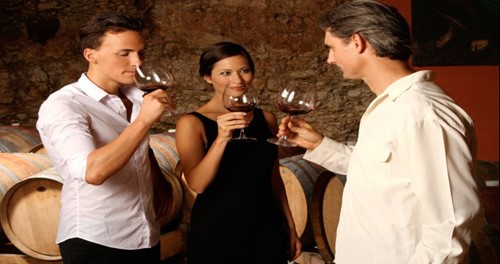 In Sicilian dialect, the word "shalai" means "fullfilling joy" and the name gives you a hint of the delights that are in store for you if you choose Shalai Resort for your Sicily wine holiday.
This exquisite wine estate sits on the northeast side of Mount Etna, halfway between the mountains and the sea, meaning guests can be sure of glorious views and thought-provoking landscapes that truly create a unique experience for your Sicily holiday.
The resort sits within a 19th century residence and only serves its guests Etna wines to give you a feel for the vintages that are truly local to this region. There are only 13 rooms at the resort, so the hotel maintains a friendly charm and attentive service that makes it stand out against other resorts. It also boasts a rather fine restaurant, which is led by chef Giovanni Santoro, and offers typical Sicilian cuisine and hospitality that you can't help but fall in love with.
For those also wanting to spend plenty of time relaxing on their Sicily holiday, there is an idyllic living room decorated with soft colours and natural stone that is the perfect place to relax and enjoy a glass of fine wine, and there is also a wellness area with sauna, hot tub and Turkish bath.
For more information, please visit the Shalai Resort website by clicking here.
Monaci delle Terre Nere
Where: Via Monaci sn, 95019 Zafferana Etnea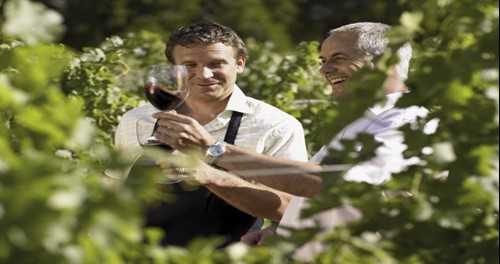 This wine estate on the slopes of Mount Etna on the outskirts of Catania is full of rustic charm, featuring hidden alcoves and exposed wood beams. It produces four white wines, two rosé wines and two red wines, offering plenty of choice for those wanting to sample the different varieties available from the surrounding Etna vineyards.
The name of the resort translates as "monks of the black earth", which refers to the resort's past as a monastery. It features 16 acres of fertile and organic land decorated with olive and citrus groves and, of course, vibrant vineyards. It is a small and intimate estate, with just 20 rooms, which were once home to the Monks in the Order of St Anna. They have been thoughtfully renovated and decorated to create a modern, clean and bright atmosphere, while respecting the charm and history of the building.
For more information, please visit the Monaci delle Terre Nere website by clicking here.
Sicily Wine Holidays
If you are thinking about a wine tour of Sicily but are unsure which are the best resorts and cities to visit, why not let one of our travel experts take all the stress out of arranging a holiday abroad?
We specialise in tailor-made Sicily holidays, which means that we can create a dream vacation itinerary around you. As a part of our customised service, we will take the time to listen to what you want from your Sicily wine package and will then recommend the best resorts and tours for you. As a part of our standard Sicily holiday planning service, we will arrange flights (including online check-in, if available), private airport transfers, inter-resort transfers (if you would like a multi-centre holiday), accommodation and additional wine tours and activities. To find out more about our award-winning service, please call a member of our expert Sicily travel team on (UK) 01223 637331 or (US) 347-594-5500. Alternatively, please click here to make an online enquiry and we'll get back to you right away – typically within 24 hours.
Search Keywords
Enter keywords below to perform a search within the events to find more relevant posts