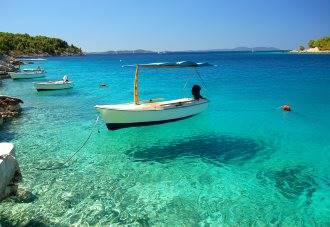 Sicily Package Tours and Holidays
With it's sun-soaked coastal resorts and historic cities well-known for their laid-back pace of life, Sicily is one of the most welcoming regions of Italy that offers holidaymakers a diverse mix of culture, ancient architecture, fresh seafood and sublime beaches where you can completely relax.
A sun-drenched island just off of the southern tip of mainland Italy, Sicily offers quaint charm and outstanding natural beauty, and the culture is unique from the mainland, offering a diverse Italy experience. As the largest region of Italy, Sicily offers a vast array of intriguding landmarks, sights, villages, towns and cities. The two most dominant cities are Palermo, which sits on the north-western coast of the island and is Sicily's capital, and Catania, which lies on the eastern coast and is dominated by the imposing Mount Etna, which stands guard over the city. Other notable locations include Trapani and Marsala to the west, Messina and Taormina to the north-east, Agrigento to the south-east, and Syracuse to the south-west. But this is merely scratching the surface of the what this historic island has to offer you on your Sicily package holiday.

As experts in package holidays and tours in Sicily, we are able to offer many fantastic itineraries to help you enjoy this beautiful island. There is so much to see and do that sometimes visiting one location is just not enough and that's why we specialise in Sicily twin- and multi-centre holidays that give you the opportunity to visit more that one resort on your dream vacation in Sicily. As well as our classic Sicily holidays, we also offer tailor-made itineraries so that you can see Sicily the way you want on a tailor-made Sicily vacation hand-crafted just for you by one of our travel experts. To find out more about our unique and exclusive Sicily holidays, please call a member of our dedicated team on 01223 637331 or click here to send an online enquiry. You can also browse our diverse range of Sicily holidays by clicking here.