Sicily Holiday to Discover Ancient Civilisations
On your next Sicily holiday, be sure to visit the town of Adrano. Located in the province of Catania, Adrano is home to an ancient castle that dates back to the XI century. Known as Castello Normanno, this historical structure is now a regional museum. The museum currently houses a number of archaeological treasures that tell us about the origin of civilisation in Sicily.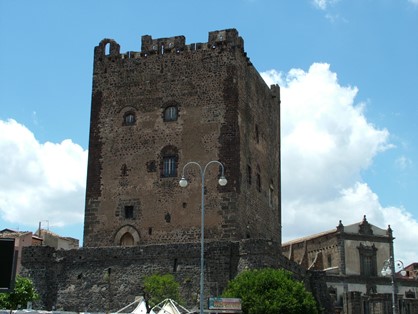 Inside this museum you'll find artefacts dating back several millennia, each telling a unique story. With the utmost care, these artefacts have been preserved. When you journey here on your Sicily holiday, you'll find many ancient tools and utensils dating between the VII and V millennium BC.
This period of human history, over 8,000 years ago, marks the origins of civilisation in Sicily. Sicily holiday visitors will also find archaeological discoveries from the mid-II millennium BC. In the surrounding areas, near the Simeto River, evidence has been uncovered that reveals the civilisation's progressive growth through each millennium. This makes a visit to Adrano's museum castle on your Sicily holiday a truly special and unique experience.

Italian scholar, Chiara Longo, said: "through the reconstruction [...] of these places we can better understand the history of the entire of Sicily."
Although these artefacts now reside in a museum, open to those on their Sicily holiday, these findings have allowed archaeologists to study and chronicle past civilisations.
Standing as an important Sicily landmark, Adrano's Castello Normanno is a historic attraction that has furthered humanity's understanding of our ancestors and past civilisations. With many of the artefacts still intact and carefully preserved, evidence of the origins of human history can be observed in the province of Catania today.
If the prospect of travelling to Catania for a Sicily holiday interests you, be sure to get in touch with our travel experts. We will help you include the best Sicily has to offer in our extravagant Sicily holiday packages. Plus, as a part of our tailor-made service, we can include a day trip to Andrano, with entry to its fascinating museum castle.
All our Sicily package holidays are tailor-made and designed to suit you. So get in touch via our online form or call us directly at 01223 637331 for an unforgettable Italian holiday experience.
Search Keywords
Enter keywords below to perform a search within the events to find more relevant posts