Sicily Holiday Ideas
Sitting at home, browsing the web and looking at all the eye-catching pictures, it is easy to see why Sicily is an island of such rich cultural diversity and scenery. These are just some of the features that make Sicily such a Mediterranean jewel.
As visually stunning and absorbing as it is, what are some of the things you might expect to do when you take your holiday in Sicily?
Sicily holidays offer so many options for the actively – and more leisurely – minded, that you are sure to find a wealth of things to do.
Here are some of our favourite things to do on a Sicily holiday.
Explore the Coastline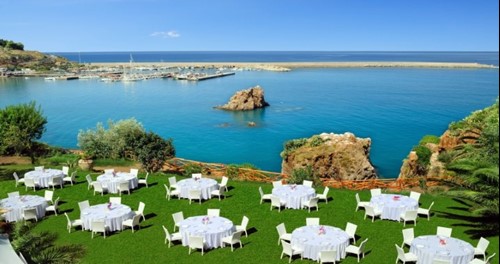 Sicily has more than 1,000 km of coastline, bordering three seas. What's more, that coastline is extremely varied – from long, sandy beaches, to pebbly coves, soaring cliffs and even two major nature reserves.
So, whether you choose to explore longer stretches of the coastline by hire car or tackle shorter trails on foot, you can be assured of stunning views around practically every twist and turn of the path.
Wherever you are on the island – even inland – you are never very far from the sea, making Sicily the ideal location for a relaxing coastal holiday.
Aeolian Islands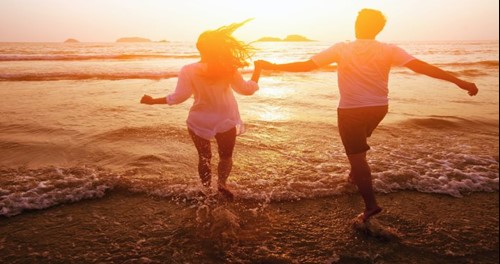 You've chosen an island for your multi-centre holiday, so why not go the whole way with a short visit to one of the offshore islands in the Aeolian group – a string of volcanic islets off the north coast of Sicily, a short jetfoil journey away from the Sicilian port of Malazzo. Plus, if you book one of our Cefalu holiday packages, you can add a Cefalu to the Aeolian Islands boat tour to your customised package (click here to read more about our Aeolian Islands tours).
Cook Your Way Around Sicily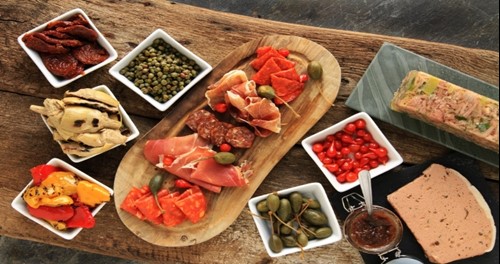 Whilst taking that day trip to the Aeolian Islands you may well get a taste for diverse and sumptuous cuisine, which relies, of course, on predominantly catches from the sea. Freshly caught and simply grilled squid might be one of the dishes to savour whilst in Sicily as it is a local delicacy.
Returning to Sicily itself, you might be surprised at how regionally varied and diverse the dishes are. Sicilian cuisine is truly eclectic and reflects a fusion of the many culinary influences that have been brought to bear in Sicily – including influences from Italy itself, France, Greece, Arabia and North Africa. The area around Catania, with its more barren, volcanic countryside, echoes many Greek cooking styles, whilst the capital of Palermo is heavily influenced by its Arabic traditions – so couscous is a common staple.
Reflecting its highly cosmopolitan past, street food is a common favourite and not at all to be looked down upon, says local chef Giorgio Locatelli, with must-tries including arancine rice balls.
Other gems to look for on any menu are aubergine pasta, pasta with sardines, seafood risottos and sweet deserts of Arabic-influenced cassata.
Cycling Holidays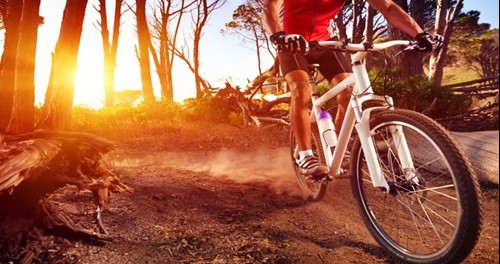 Nowhere in Sicily is flat enough to give cyclists an especially easy ride for their money. But there are areas where the hills are more gentle and rolling, rather than anything more arduous, making a cycling holiday in Sicily a great choice no matter what your level and ability.
Cycling in Sicily is a great way to experience the pace of life and cultural diversity of the island, since you can cover more ground than just walking, but do not have to be confined to the inside of your car, given you the opportunity to really immerse yourself in the scenery and breathe in all the local life and colour.
One area of the island that has been earmarked as a favourite for touring cyclists is the southeast of the island surrounding the medieval town of Syracuse.
If you have been thinking about holidaying in Sicily and would like one of our travel experts to put together a tailor-made holiday itinerary for you, please contact us at 01223 637331 or click here to send an online enquiry. As a part of our customised holiday service, we can arrange your flights, airport transfers, accommodation, intercity transfers (for Sicily multi-centres) and any activities and tours that you would like to enjoy, leaving you to just relax and look forward to your vacation in Sicily.
Search Keywords
Enter keywords below to perform a search within the events to find more relevant posts