Sicily Festivals
The Italians really known how to host a good party and across the country there are many annual festivals to enjoy, including religious festivals, wine festivals, carnivals, car shows and many others.
Sicily, in particular, hosts a great many festivals throughout the year, meaning that pretty much any time you visit this charming island, you are likely to find something going on. Here are some of our favourite Sicily festivals that you can enjoy on a holiday package to Sicily.
Spring (March - May)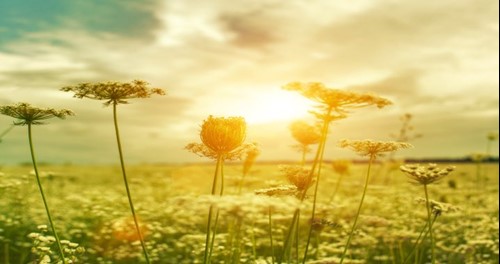 Carnival (Tuesday before Lent)
Spring is one of our most favourite times to visit Sicily, as the weather is fine and not too hot, and there is a vibrant atmosphere thanks to the many celebrations that take place in the spring months.
One of the most popular festivals, which takes place all over Italy, is Martedi Grasso, which literally translates as "Fat Tuesday" but is also known simply as the Carnival. The festival was first celebrated in Venice in 1094 as a means to bring about social cohesion, with the wearing of elaborate masks to hide one's identity. However, the festival soon caught on across Italy and is now celebrated across the country, including on the island of Sicily.
Festival of St George (Last weekend of May, Ragusa)
If you love fireworks, then you can't miss out on the Festival of St George in Ragusa, which hosts one of the grandest firework displays in all of Sicily to celebrate the martyrdom of St George. During the festival, there are re-enactments and food parties, and a visit to Ragusa at this time also gives you the opportunity to discover the town's charming attractions in the spring sunshine, including the Duomo and its museum, the town's public park (Giardino Ibleo) and the archaeological museum. We also highly recommend sampling a wine-flavoured gelato, which is a local delicacy!
Summer (June - August)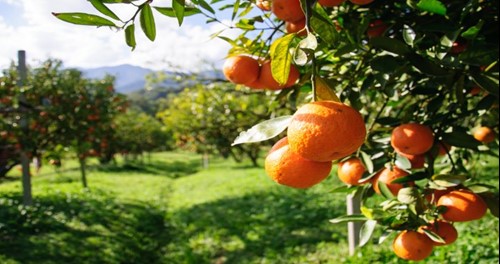 International Festival of Arts, including the International Film Festival (July to August, Taormina)
This festival in Taormina is a real treat if you have an interest in the arts. The festival celebrates film, theatre, classic plays, popular music and opera, and many of the performances are held at the town's Greco-Roman theatre, creating a wonderfully authentic and magical experience. There are a diverse range of shows to enjoy too, as the town not only hosts iconic theatre companies, but also popular musicians, with the likes of Moby having previously performed at the festival.
Renaissance Music Festival (13th to 15th August, Erice)
This is one of Sicily's most popular festivals dedicated to historic music and takes place in the unassuming hilltop town of Erice, which can be found in the region of Trapani. The festival attracts some of Italy's top musicians, who delight the crowds with performances of Renaissance and Medieval music up until the iconic Ferragosto Festival (also known as Assumption Day), which takes place across Italy on August 15th.
Autumn (September - November)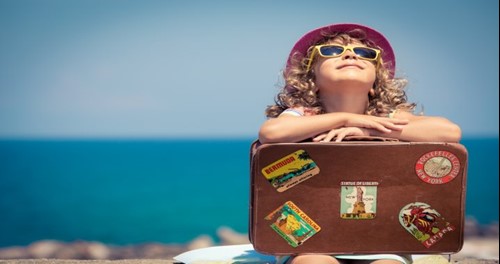 Sagra del Miele (1st to 10th October, Syracuse)
We can't think of a sweeter time to visit Sicily than during the annual Honey Festival in the Syracuse province. This charming festival celebrates a particular type of honey from the Hyblaean Wildflower, which was once revered by the Greeks and Romans when they dominated culture in Sicily. This type of honey is only produced in this region of Sicily, as the Hyblaean Mountains that span Syracuse and Ragusa result in conditions that are ideal for a particular combination of plant species that result in the unique flavour of Hyblaean Wildflower honey.
Cefalù Seafood Festival (September, Cefalù)
There are many festivals to enjoy in Cefalù during August and September, making this resort an excellent choice for a vibrant beach vacation during the summer months. If you love seafood, then we're sure that you will love the annual tradition throughout September, when fishermen cook fresh seafood on the docks of the harbour.
Winter (December - February)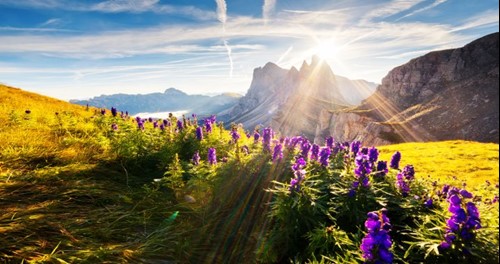 Festa di Sant'Agata (3rd to 5th February, Catania)
This is one of Catania's most important religious festivals and really brings the city alive in the chilly February weather. This festival, which celebrates Saint Agatha, includes parades, special meals and a playfully vibrant atmosphere that you can't help but smile at. There is also an outdoor market to enjoy, where you can find unique gifts for friends and family.
Saint Agatha is Catania's patron saint and, during the festival, the residents of Catania celebrate the saint's martyrdom, followed by a separate celebration in August to celebrate the return to Catania of the saint's remains.
Almond Blossom Festival (February, Agrigento)
Almonds are especially important in Sicily and every year, in the first two weeks of February, the residents of Agrigento celebrate as the pretty almond trees come into bloom.
Agrigento is a popular holiday resort on Sicily's southwest coast thanks to its outstanding collection of Greek temples. If you visit Agrigento during the festival (known in Italian as "Sagra del Mandorlo in Fiore") then expect parades, themed food parties and plenty of pretty natural scenery thanks to the white blooms of the almond trees, which are dotted all around the city.
If you're thinking about visiting Sicily and would like an expert member of our team to put together a personalised holiday itinerary for you, please contact a member of our team on 01223 637331 or click here to send an online enquiry – we typically respond within 24 hours.
Search Keywords
Enter keywords below to perform a search within the events to find more relevant posts