8 Best Sicily Holiday Destinations for 2018
Welcome to Sicily Package Holiday's list of the best Sicily holiday destinations for 2018. As we enter the new year everyone begins to think forward, planning for the year ahead. Among those plans, many of us are starting to think about our holidays for 2018.
The sheer amount of choice can sometimes be overwhelming, so we're here to help. We'll guide you through the toughest part of holiday planning: choosing a destination that's right for you.
The Italian Mediterranean island of Sicily is one of the top destinations in Europe. With its diverse selection of places, each offering something unique, it's easy to see why.
Whether you're interested in absorbing radiant sun rays on the golden coasts of Cefalù, sampling the finest Italian cuisine in Palermo or journeying to Mount Etna in Catania, Sicily is certain to have something just for you.
1.    Catania
Catania may seem like an obvious selection for this list but this city is bursting with wonder and filled with interesting activities to discover around every corner. As the second largest city in Sicily, there is plenty to experience in Catania, even if you've been before.
If you're looking for an energetic city with a rich history and traditions that pay homage to the past while innovating in exciting modern ways, Catania is the place for you. 
Located on the east coast of Sicily, Catania's impressive coastline gives way to the sea, complementing its cityscape with a relaxing beach.
In Catania, you'll find some of the best aspects of Italy all in one place. From its jaw-dropping ancient architecture to delectable Italian cuisine, you'll be mesmerised by Catania as the city draws you in with its allure.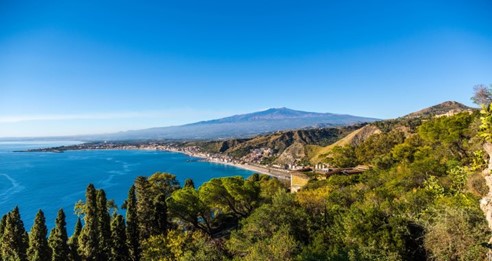 We can't mention Catania without mentioning one of the city's biggest attractions, the illustrious Mount Etna. As one of the largest European volcanoes, Mount Etna draws visitors from across the world.
With its unique ecosystem,  born from the volcanic surroundings, and impressive stature, holidaymakers regularly embark on Mount Etna tours to admire the grandeur of this natural behemoth.
From the appeal of a historic Sicilian city to the wonder of nature, Catania has it all. This inspirational city is one of the top Sicily holiday destinations because of its beauty and assortment of activities.
We've barely touched everything the city has to offer. If you're interested in exploring this magical city, discover Catania with a tailor-made Sicily holiday.
2.    Ragusa
Located in Southern Sicily, Ragusa is an idyllic town perched upon a hilltop. Elevated above the surrounding landscape, Ragusa provides astonishing views of the Sicilian scenery.
Due to the impressive architecture the town is built upon, with structures dating back to the early 15th century, Ragusa has earned itself a place in the UNESCO world heritage list as an iconic Baroque town.
As you travel through Ragusa you'll journey between winding alleyways and narrow streets that are rich with history. You'll feel as if you've been transported back in time as you admire the stunning architecture that fills the impressive hilltop town of Ragusa.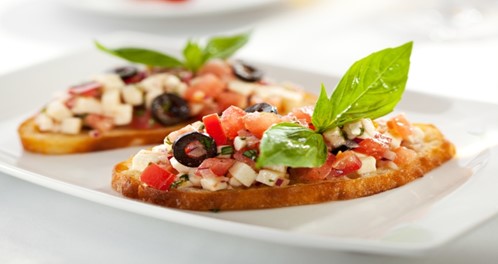 For years Ragusa was split into two main towns, Ragusa Ibla (the old town) and Ragusa Superiore (the new town), each with its own distinct architecture and design.
Eventually, the two towns were merged but the historic centres of each remained distinct, telling their own captivating tale of the past.
When you embark on a Sicily sightseeing tour through Ragusa, merely walking through this intricate hilltop town will take your breath away.
With such a far-reaching history, and stunning architecture and scenery on all sides, Ragusa is, without a doubt, deserving of a spot on our 2018 Sicily holiday destinations list.
3.    Agrigento
For our next Sicily holiday destination recommendation, we're turning our attention to another historic centre. This time, however, the history found here is largely from Ancient Greece.
Also found on the southern coast of Sicily, this city is home to some of Italy's most impressive historical findings.
In Agrigento, the ruins of an Ancient Greek civilization stand, immaculately preserved, in a vast archaeological park. Known as the Agrigento Valley of the Temples, this historic site can be found just outside the city.
One look and it's clear to see why the Valley of the Temples is one of Agrigento's biggest attractions, with towering Ancient Greek structures still standing proudly all these years later.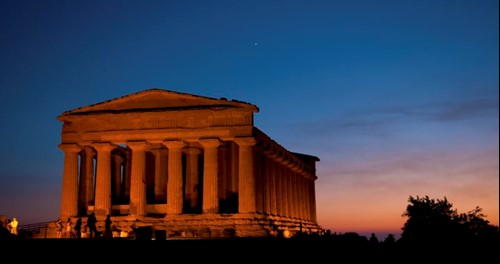 Among all the discoveries made in this Ancient Greek archaeological site, there have been eight temples uncovered. 
Listed as a UNESCO world heritage site, the eight must-see temples are as follows:
Temple of Concordia
Temple of Juno Lacinia
Temple of Asclepius
Temple of Heracles
Temples of Dioscuri
Temple of Vulcan
Temple of Olympian Zeus
Temple of Castor and Pollux
Many of the structures that have been excavated date as far back as 430 BC. The wonder and awe you'll feel in the presence of these Ancient Greek monuments is unparalleled. The Valley of the Temples highlights Agrigento as an outstanding example of the diversity found in Sicily.
Agrigento manages to walk the impressive line between Ancient Greece and modern Italy, making this city a remarkable Sicily holiday destination for 2018.
4.    Taormina
If you journey toward the east coast of Sicily, you'll find the humble commune of Taormina. Nestled into the side of a mountain, Taormina looks out across the Sicilian coast and has an astonishing view of the surrounding scenery.
With its picturesque views, Taormina has become a sought-after Sicily holiday destination, ideal for holidaymakers looking to make the most of their summer holiday.
It's worth noting that Taormina is much more than just its stunning views. This commune also has a far-stretching history, with influences from different cultures.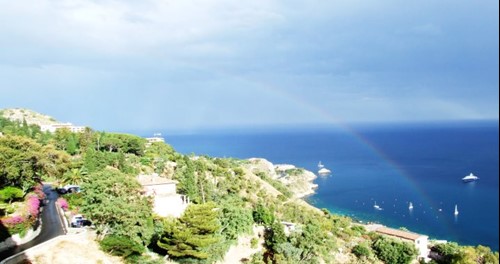 Taormina's architecture impresses with its historical influence and rustic appeal. With such astonishing views, this quaint commune is ideal for couples, especially if you're searching for the perfect destination for a Sicily honeymoon.
If you're looking for breath-taking Sicily scenery, look no further than Taormina for a 2018 holiday that is guaranteed to impress. Book a romantic getaway to this spectacular Italy holiday location this year for an unforgettable experience.
5.    Palermo
No list of Sicily holiday destinations is complete without a mention of the capital city, Palermo. Found in Northwest Sicily, Palermo has it all. You'll discover striking architecture, rich with history, as well as markets full of the finest cuisine.
This magical city will keep you busy with its bounty of offerings, all blending in a distinct atmosphere that is uniquely Sicilian. You'll sample gourmet dishes as you explore the plethora of restaurants and cafes dotted around the cityscape of Palermo.
Since Palermo is situated on the coast, you can also expect mesmerising stretches of golden beaches as the crystal-clear sea water gently laps the shore. The Mediterranean Sea creates a mesmerising effect that is guaranteed to draw you in with its beauty.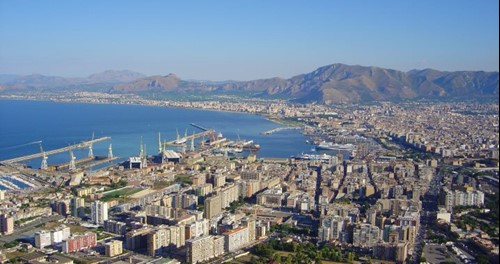 Ideal for a Sicily family holiday, you'll have the option to relax on the beaches, dine on a smorgasbord of Sicilian cuisine or go sightseeing around the city. When sightseeing around Palermo, you'll find plenty to soak in.
While exploring the city, be sure to pay a visit to the world-famous Palermo Cathedral. This impressive monument dates to the 1180s and boasts a unique architectural design that'll leave you stunned.
Throughout the city, you'll find incredible examples of architecture in Palermo. From the Palazzo dei Normanni to the Teatro Massimo, Palermo is a city dense with character.
Whatever has drawn you to Palermo, the city has so much to offer you'll have trouble deciding how to spend your time each day!
6.    Giardini Naxos
Only a hop, skip and a jump away from Taormina, this seaside resort rests along the eastern coast of Sicily. Ideal if you're looking to kick your feet up and unwind, Giardini Naxos provides everything you'll need for a beach holiday.
As you lie back and relax on the beach you'll take in the incredible views from this seaside resort. From the beaches of Giardini Naxos, you'll have impressive views of the Sicilian mountainside as it winds along the coastline.
At any time of the day, you can enjoy relaxing strolls along the coast, taking in the scenery as you continue. If you'd prefer to explore the sea and leave the seaside behind, there's always the option to rent a boat and explore the serene waters around Sicily.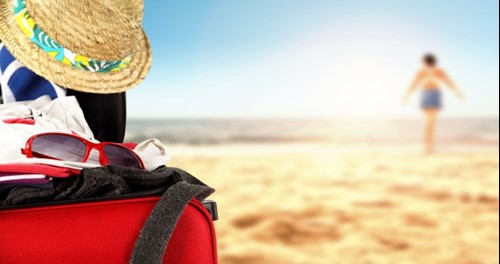 If you'd like to discover more of Giardini Naxos, there are many museums available for those curious about the history of this tranquil seaside resort. Additionally, many historical tours are offered for avid historians.
For many, the main attraction is the beach and the resort's proximity to Taormina, but this unassuming destination holds a lot more to discover. Many holidaymakers often explore Giardini Naxos as part of a multi-centre holiday to maximise their travel value while in Sicily.
7.    Syracuse 
This ex-Greek colony is a must-see hub of history. When you visit Syracuse, a key location to see is the world-famous Greek archaeological site. The collection of Ancient Greek ruins found in Syracuse have earned the location a UNESCO world heritage site listing.
Many travellers embark on a Syracuse world heritage site tour to discover the wonder of these ancient ruins and learn more about their storied history.
Syracuse was once a leading city in the ancient world, even larger than other great ancient cities such as Athens. As you stroll through Syracuse, the city's past is immediately noticeable as you marvel at the architecture dotted around the city.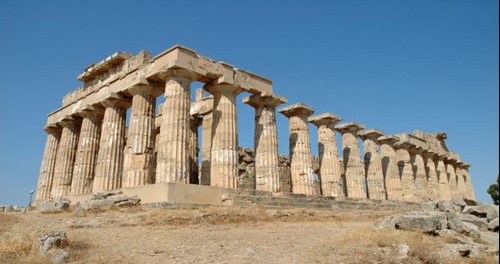 From the city's magnificent Piazza Duomo, impressive Baroque palaces and the iconic Greek theatre, a remnant from a bygone era, the architecture of Syracuse reaches across history.
With this juxtaposition of the ancient and the modern, Syracuse is a historically important Sicily city with a great past that is held in high regard.
8.    Cefalù
Wrapping up our list of the best Sicily holiday destinations for 2018 is the city of Cefalù. Found on the north coast of Sicily, Cefalù is a picturesque city with a lot to offer, despite its relatively small size.
Throughout Sicily, there are remarkable examples of architecture of all ages and Cefalù is no exception. With its distinct architecture, the charming buildings of Cefalù pepper the coast with hues of white and orange.
An ideal destination for your next Sicily beach holiday, Cefalù provides idyllic views that perfectly complement the coastal city.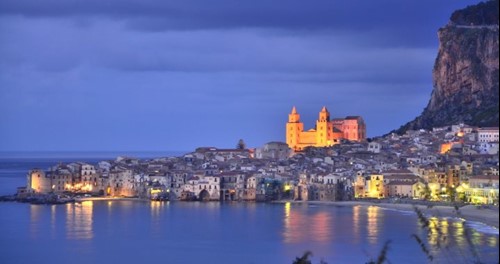 Among the sights to see, the Cefalù Norman Cathedral stands out, a structure that was constructed in the 1130s. Even more spectacular than the Cathedral's imposing structure is its adorned interior.
Decorated with mosaics, the inside of Cefalù's Cathedral is a must-see. Towering beyond the Cathedral is the Rocca, a mountainous hill that's worth the climb. From here you'll get the perfect view of Cefalù and be able to truly admire this part of Sicily.
Want to Know More?
If you're planning to visit Sicily in 2018, then we can help you design your perfect holiday experience. We offer a range of customisable Sicily holiday packages and tours.
Contact us today create your ultimate 2018 Sicily holiday. Add as many or as few destinations to your tailor-made holiday package for an unforgettable experience.
For more information, please contact us via our online form or give us a call directly at 01223 637331.
Search Keywords
Enter keywords below to perform a search within the events to find more relevant posts